As an online therapist, somatic coach, and yoga teacher, I offer virtual services to people all over the world.
I'll help you integrate your mind body spirit in holistic healing. My background is clinical social work, certified in integrated healthcare to consider the whole person. I've also studied integrative health to combine the best of newer Western medicine and older ancient healing practices together.
Is Carli the right fit for you?
-You're ready to feel change in your body, not just talk or think about it
-You want to learn self-compassion and accept disconnected parts of you
-You want to experience deep transformation and sense your body's intuition
-You want someone who faced her own inner critic, shame, and perfectionism
-You tried other therapies and wondered about somatics or mind-body-spirit
-You found that cognitive work alone was limiting or didn't always help
My story
My interest in integrative health started as a service coordinator for mothers with substance use in Grand Rapids, MI. It stood out that clients who went to integrated healthcare felt better and more understood by providers who considered their whole person (mind body spirit).
I went on to get my MSW in Pittsburgh. While working there as a therapist for 5yrs, I witnessed firsthand the impact of trauma on the minds and bodies of my marginalized clients with severe substance use. Seeking tools beyond talking to help us calm the nervous system, I began to study yoga and somatics. This study changed my life personally and professionally.
Somatics uses the mind-body-spirit connection to increase awareness of your inner world and heal through direct body experience.
These practices not only helped clients, but my own healing journey too. In 2021, I moved back to Grand Rapids, MI and founded my own practice to do more integrative health. I seek to change that many integrative or somatic practices, although evidenced-based, are not included in mainstream healthcare. I want to increase their access for all.
I am a practicing Christian, and this worldview informs my work. I believe that spirituality plays a big role in healing, but gladly respect it if you do not want this included for any reason. We'll discuss any topics that help you create a deeper sense of meaning and purpose in life.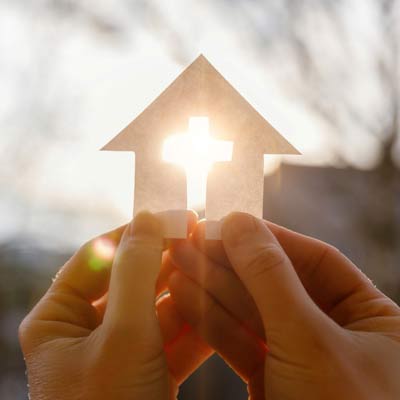 Education:
Hope College – Undergraduate in 2015 – Social Work, Spanish, and Ministry- Social Witness

University of Pittsburgh – Master of Social Work in 2017 – Integrated Healthcare Certificate

The Yoga Abbey – 200hr Yoga Teacher Training in 2021
Things I love:
PEOPLE: My husband, parents, little nephew

YOGA STYLE & POSE: Restorative & savasana

FOR FUN: Tennis, beach volleyball, board games

MUSIC THAT GETS ME DANCING: Any Latin pop!

CAN'T STOP EATING: Mexican, Puerto Rican, Cuban food